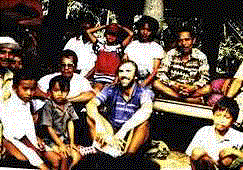 In 1996 I spent 3 months travelling across Indonesia. I spent much of my time drawing. I came home with a hundred drawings in my sketch book, 9 portraits and 1300 slides. I met a lot of people along the way. Some were interested in my drawings. If there is anybody out there who remembers me or my drawings and would like to see more drawings than those on this page - then e-mail me.


Sumatra







Java






Borneo(Kalimantan)





Sulawesi







Bali






See more of my drawings from Bali

on Youtube

See more of my drawings from Sulawesi

on Youtube

...thanks for the visit.
Alek Krylow.